MOST EXCITING THING THAT HAPPENED YESTERDAY:
Darren won a Teen Choice Award
THIS:
DARREN AND JOEY CHATTING WITH TOM FELTON. AS:FKJHSDF:KJSDFSDF I DIED. Also, need a gif from 2:34 to 2:39.
Before I get to spamming you guys with pictures, I shall spam you with LINKS to YouTube vids, instead of the actual vids! Doncha love me, Ron? Doncha WANT me RON?:
Adorable multi-part Tyler Brunsman interview
.
TV Guide at Comic-con
- just some Darren adorableness.
Darren guest voicing on Archer!
Raise Your Glass
from the Glee 3D movie.
The Darren, Mark, Ashley live chat
that I tried and failed to set my alarm for. I got up too late (at like 3 am, to be fair.) I was going to ask Ashley if she'd said hi to Darren for me. They talk about the big Glee Live tour kiss and troll a lot.
I'm not totally sure what this is a link to.
Darren interview - red carpet of TCAs
.
The thing you need to know about the Teen Choice Awards is, go follow all of Team Starkids' Twitter accounts. SERIOUSLY. Also, Joey was Darren's +1 ♥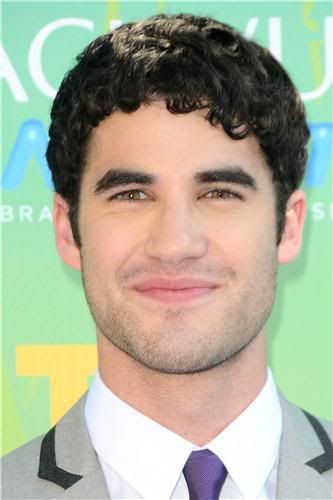 ( A MILLION TEEN CHOICE AWARD THINGS )
Interview with the Glee kids on the day of the premiere
. I'm trying to think of who Lea reminds me of when she does that Rachel overwhelmed face from the trailer and it's not coming to me. I love this cast.
More interviews
.
Ignore Rebecca Black
. Chord hugging Darren top right 0:04; Chord hugging Chris, top left 0:33.
Darren tackle-hugging Kevin
and being basically the most adorable thing that ever adorabled.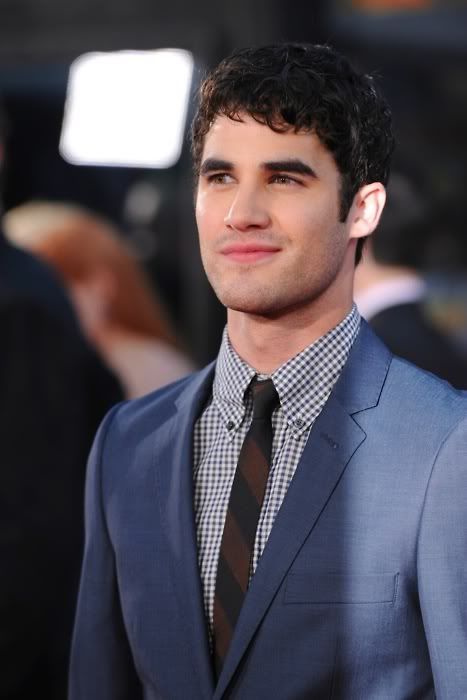 ( A MILLION GLEE LIVE MOVIE PREMIERE THINGS )
On Friday night I saw
( Captain America )
3.5 out of 5
On Saturday I watched
( Black Swan )
3.5 out of 5
On Sunday I watched
( Source Code )
3 out of 5
Green Queen