( BBT and Community spoilers...sort of )
ETA: You know what I just realised? All of the new shows I've downloaded this season have had female lead characters. In fact, all of them except The New Girl passed the Bechdel test in the first episode - The Ringer (I like it so far, with the exception of the occasional expositional bits of dialogue that sound like they were designed for the "previously on" section), 2 Broke Girls (which I watched for Kat Dennings but it's the other girl that's proven interesting so far), The Secret Circle (awful), and Revenge (haven't watched it yet).
That's pretty cool, right?
Cryyyying. (The Jin outtake is HYSTERICAL.) Still not as good as a Supernatural gag reel, but hilarious nonetheless.
Speaking of which
. I may not like the show anymore, but the gag reels are still the best in the business (because the stars are still the biggest dorks in the business).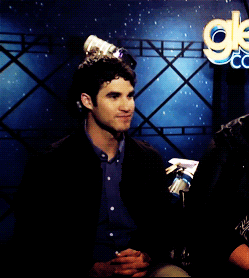 Green Queen