I think I'm getting pretty good at this cooking business.
GUESS WHO GOT IN TO POTTERMORE?
I'm magicjinx144, because for some fucked up bizarre reason you can't pick your own username. I'm hoping I can change mine at some point, but that was the best out of the options I got (which included stonewizard, sickleserpent, and some others I don't even remember). Having seen other people's usernames, I'm actually kind of glad mine's not too bad. Theoretically I should get an email at some point allowing me early access.
I'm doing the Facebook AVPM rewatch and the Yule Ball scene just kills, I love EVERYBODY in it, especially Darren. Also, every time I watch I love it more. (Except that weird pulsing noise in the background.)
Also, the way Tyler says "hedgestone" instead of "headstone" bothers me every time >.> I quote the musicals all the time, and not just, like, major quotes. Today I was talking to my cat, and I was like "Ugh, puke my guts out!" and didn't even realise I was quoting for a few minutes. I'm really happy now because Clare's watched it and likes it, so I can talk to her about it :D
Still my favourite.
There's an adorable Darren & Joey moment at 0:07 that I hadn't seen in other videos. Also, how has nobody giffed the fuck out of Walker in this, and why haven't I got a close-up gif of Darren from 0:29? He's so effing adorable it kills me.
( Videos )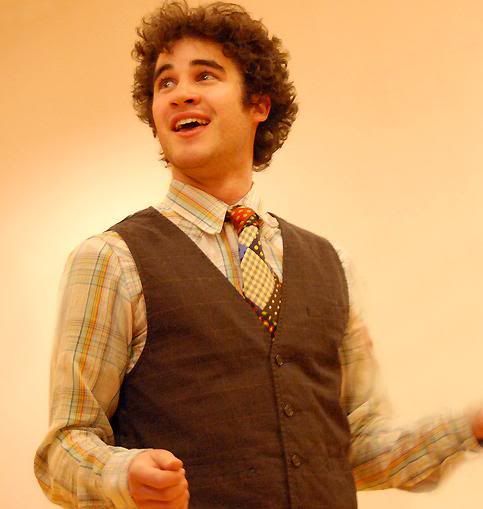 I'm organising my Darren gif folder. It's surprisingly difficult to characterise the gifs, which is frustrating, but it's getting too hard to actually load the damn folder with all the stuff in there.
Green Queen